It's raining. I'm drinking hot tea and listening to Fernando Ortega on Pandora. It is lovely :)
I'm also making my meal plans with all this loveliness!
Ranch House Crock Pot Chops
Photo from Chef In Training
Garlic Cheddar Biscuits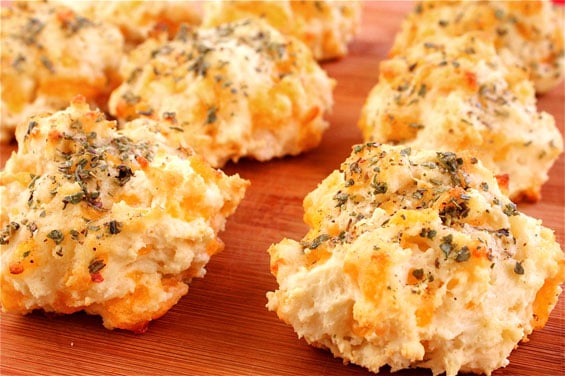 Photo from gimmesomeoven.com
These little boogers are just fabulous! I had 4 for supper last night. Seriously. But they were small.... Hubbs said they are VERY close to Red Lobsters! Please try them today. With easy on-hand ingredients, they add something special to any meal.
Photo from Annie's Eats
I know I've shared this before, but it is delicious!
Photo from SippitySup
Best Baked Manicotti
Photo from Mel's Kitchen Cafe
This recipe is great for those extra lasagna noodles you have on hand.
Photo from A Farmgirl's Dabbles
In case you're wondering, I usually always have a vegetable with my meal. We like steamed broccoli, roasted green beans and peas. Sweet potatoes are also wonderful; however, I am almost out of my stock from last fall.
I am also having the following but don't have any pictures/recipes to show for them:
Sloppy Joes/Corn

Cheddar Cheese Chowder

Fish/Rice/Broccoli

Hamloaf

Stromboli

Cinnamon and Sugar Twists - Growing up, my mom liked to make these on Sunday mornings. Take a round Pillsbury biscuit (unbaked) make a hole in the middle, so it looks like a donut and twist it, so it looks like the figure 8. Then, dump one side of it in melted butter, then cinnamon and sugar. Bake until done. Devour and fight with your brother and sister about how many they ate and didn't leave you with your share. Or wake up earlier than them so you can eat all theirs. (pretty sure that sentence has lots of grammatical errors..)
That will get us through two and a half weeks.
My house feels cold today, so I decided to clean my oven. By 'clean', I mean press the 'clean' button on my oven panel. It usually heats up my kitchen pretty well. It also leaves a nasty smell that's not so great. Maybe I should've bundled up instead of using my self-clean oven to warm up...
Enjoy this rainy Wednesday!